« ¿Qué hay de lo mío? | Main | El pez grande se anuncia en el chico »
Diciembre 01, 2006
Hasta el infinito y más allá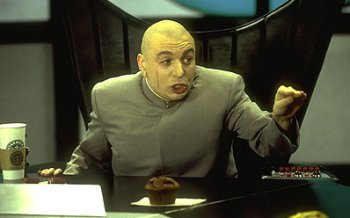 En un nuevo paso de su estrategia para dominar el mundo, Al Qaeda se prepara para un ataque contra Wall Street. Reuters:
The U.S. government warned American private financial services on Thursday of an al Qaeda call for a cyber attack against online stock trading and banking Web sites beginning on Friday, a source said.

The source, a person familiar with the warning, said the Islamic militant group aimed to penetrate and destroy the databases of the U.S. financial sites.

The Department of Homeland Security confirmed an alert had been distributed but said there was no reason to believe the threat was credible.
Después de conseguir sus malignos objetivos, es probable que se lancen contra la NASA. Así, también podrán imponer sus designios sobre el universo.

Posted by Iñigo at Diciembre 1, 2006 08:33 PM
Trackback Pings
TrackBack URL for this entry:
http://www.escolar.net/cgibin/MT/mt-tb.cgi/7618
Comments
LOL WHO BELIEVES THAT SH!T?
Posted by: a at Diciembre 2, 2006 01:37 AM