« ¿Quién está ayudando al cártel de Sinaloa? | Main | Historias de la América delirante »
Mayo 20, 2010
La factura de la guerra contra las drogas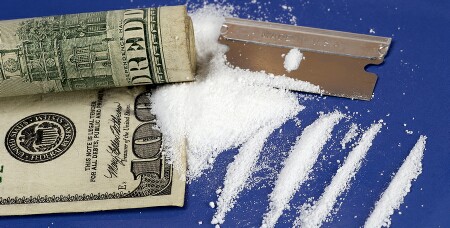 Para completar el artículo sobre la situación de Ciudad Juárez, resulta conveniente echar un vistazo a lo que ocurre al norte de la frontera. Associated Press hace balance de la "guerra contra las drogas" que se inició en EEUU en la época de Nixon.
--$20 billion to fight the drug gangs in their home countries. In Colombia, for example, the United States spent more than $6 billion, while coca cultivation increased and trafficking moved to Mexico - and the violence along with it.

--$33 billion in marketing "Just Say No"-style messages to America's youth and other prevention programs. High school students report the same rates of illegal drug use as they did in 1970, and the Centers for Disease Control and Prevention says drug overdoses have "risen steadily" since the early 1970s to more than 20,000 last year.

--$49 billion for law enforcement along America's borders to cut off the flow of illegal drugs. This year, 25 million Americans will snort, swallow, inject and smoke illicit drugs, about 10 million more than in 1970, with the bulk of those drugs imported from Mexico.

--$121 billion to arrest more than 37 million nonviolent drug offenders, about 10 million of them for possession of marijuana. Studies show that jail time tends to increase drug abuse.

--$450 billion to lock those people up in federal prisons alone. Last year, half of all federal prisoners in the U.S. were serving sentences for drug offenses.
Nunca antes se ha gastado tanto dinero (AP calcula en total un billón de dólares) con tan escasos resultados.
----
ACLU: War on Drugs: Apparently, We've Got Money to Burn.

Posted by Iñigo at Mayo 20, 2010 02:15 PM
Trackback Pings
TrackBack URL for this entry:
http://www.escolar.net/cgibin/MT/mt-tb.cgi/11658
Comments
Las distintas administraciones que han quemado ese dinero no lo han visto así, sino cómo una gran oportunidad de poderle embolsar dicho dinero del contribuyente directamente en los bolsillos adecuados.

Posted by: Emilio Marquez at Mayo 20, 2010 03:11 PM
Emilio tiene razón, es la versión conservadora del Estado del bienestar: dinero para la industria armamentística, policial, de prisiones... Eso si, a todos esos republicanos les parecen una verguenza las "welfare queens" que malviven con los cupones de comida proporcionados por el estado, migajas comparadas con todo lo demas.
Por otra parte, aunque se haya podido haber hecho mal, no parece fuera de lugar que el Estado informe en terminos razonables de que sustancias como la cocaina, la heroina, el crack, el chrystal meth y otras no son demasiado buenas para la salud...
Posted by: Antonio at Mayo 20, 2010 05:31 PM
Entrada muy apropiada para los que estamos en la tercera temporada de The Wire...
Posted by: Pierre at Mayo 20, 2010 06:18 PM
Creo que este link te vendría al pelo para darle un giro al tema.
http://es.globalvoicesonline.org/2010/05/20/mexico-miedo-e-intimidacion-en-medios-digitales/
Posted by: Iggy at Mayo 20, 2010 06:21 PM
A ver si adelantamos un poquito, Pierre, que hay mucho bueno y jugoso que comentar... ;-).
Posted by: Antonio at Mayo 21, 2010 01:17 AM
Iggy:
El silencio informativo es simplemente impresionante. Los medios normales ya no informan. Solo queda twitter y su "revolucion mediatica" como unica forma de obtener informacion acerca de lo que pasa. Para el anecdotario: un diario nacional -critico del twitter- envio al norte a 2 corresponsables para "confirmar la paz en la frontera". Los dos periodistas fueron inmeditamente secuestrados por varias horas y se les invito amablemente a irse.
Como dice el hashtag de twitter: "vamos ganando"
Posted by: javierarenas at Mayo 21, 2010 09:57 PM